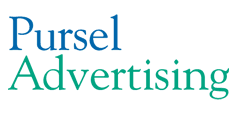 Putting YOU in the
RIGHT PLACE
at the RIGHT TIME
Pursel Advertising is a media management agency with over 38 years of experience. Our work is local and regional. We are experts at efficiently and effectively reaching your advertising goals. Whether you are a large national firm looking to reach our market or one of our hometown favorites Pursel Advertising is the right place to be.
Find out more about what makes us unique.
Technically you never see our work outright. But we shine through the companies and brands we have helped establish, grow and expand. Our goal is to help you. We listen and customize a plan to your goals--whether you want to increase your market share, increase your traffic, launch or re-brand.
Check out some of the firms we are proud to shine through.
Not sure how media placement works or how it can work for you? We will answer some of the most commonly asked questions.
Managing your campaigns placement means we will hold advertising entities accountable for what they sell you. We do the research, utilizing the latest and most comprehensive, independant information to ensure your message is seen and heard by the right people, at the right time, in the right place. We provide these services at no additional cost to you.
Find out more about how it works.