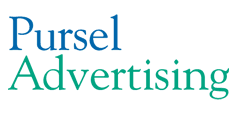 Let us answer some of your questions.
A. A representative who plans and manages your advertising investments, purchases airtime and ad space on your business' behalf. Working to negotiate the best price and placement for your targeted demographic or customer. The media buyer then manages the media buys once they are placed to ensure delivery of what was negotiated.
Q. Why would I use a media placement firm instead of purchasing advertising myself?
A. Think of us as your "advertising" real estate agent. We are there to represent your best interest and make sure you get the best value, and most audience for your budget. We know the in's-n-out's of the business. We negotiate lower costs and help you come up with a strategic plan that is tailored to reach your demographic/customer most efficiently based on research. We then place your advertising and manage it directly-during and after it has run. We require the advertising companies to deliver what they promise and help you analyze the effectiveness of your ad campaign by tracking the performance and ROI. We become an extension of your marketing department without the payroll costs.
Q. What does media placement cost me?
A. Nine times out of ten? Nothing.
Q. How does Pursel Advertising make money then?
A. With any purchase of airtime or ad space there is an industry standard commission of 15%. If you place the advertising yourself, the salesperson from the company you buy from receives some of that commission. When a media buyer buys the advertising, they receive the commission. The critical difference that affects you?? Normally the salesperson is representing the interests of their ONE company. The media buyer is representing you, the client. While your media salesperson will make recommendations that benefit thier product, our partiality is with you, making sure your campaign is placed in the right place, at the right time, reaching the right people. And we meet with all the advertising reps, not you. THAT is a major time saver.