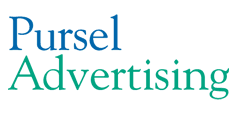 Media Placement focused on Service
Pursel Advertising is a media placement and research agency. Located in Spokane, Washington and serving the northwest region as well as western United States, we are experts at efficiently and effectively turning your advertising campaign into a targeted return on investment.
We've been an active advertising agency and media buyer for numerous high quality companies since 1995. Our background with electronic media started in 1975, involved with all aspects of Radio and Television, including programming, promotions, advertising sales, management, and commercial production.
Pursel Advertising began operations in Spokane in March of 1995.
Large or small clients – we utilize cutting edge media software and research to maximize your media campaign and leverage your campaign in the market place. Let us take the reigns, or become an extension of your marketing department. We are a full service media placement firm with a focus on service.
Whatever your advertising goals-seasonal, year-round or special event orientated we have the in house expertise to plan and execute an advertising and media placement strategy that will help you build market share or increase revenue.
Say Hello
Mike Pursel has has been involved with every format of media/advertising since 1976. Heavily involved in his
community as a volunteer and rotary leader Mike loves the Deer Park and Spokane areas.
Michelle Nitta is our Media Buyer. She is tenacious and prides herself in getting the most for your money. Having attended The Media Buyers University, Michelle learned the secrets national buyers use to obtain the best ROI. Michelle recently moved back to Spokane with her husband and 3 daughters.