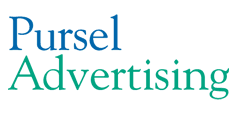 We are trusted and experienced.
Here's a little more about what makes us unique.
Why Pursel Media
Media placement requires a firm understanding of your target audience. Which explains why we utilize several research companies to provide insights for our media suggestions; By focusing on consumer buying habits and lifestyle choices. Our research can pinpoint, for example, those who frequently watch, read about and/or attend college and professional sporting events, which medium(s) is used, how often and which web sites they frequent. Scarborough Research and Marshall Consumer Research are two firms we utilize. In fact, Marshall conducts comprehensive studies in the Spokane market and several other markets we are involved with.
In 2014 RENTRAK was added to our research arsenal allowing us to measure TV audiences with precise accuracy. For example, in the Spokane DMA, our TV measurement utilizes over 40,000 viewers on a daily basis!! Innovation never rests. In 2015 RENTRAK merged with COMSCORE allowing Pursel Advertising greater access to cross channel info. ComScore allows us to dig into TV viewing like never before, actually tracking minute by minute viewing. Having the ability to monitor over 40,000 television homes in just the Spokane DMA is something other ratings companies cannot do. Recently, COMSCORE has expanded into the world of digital including CTV. We have COMSCORE market info available to us in every major market across the USA.
In 2008 and 2009, we were recognized as one of the Top 100 Advertising Agencies in Washington State by Media Inc. Magazine, and in March of 2017 we won two local Addy Awards as part of the STCU marketing team efforts.